Filing for Divorce in Franklin, TN?
We Are Prepared to Guide You Through the Process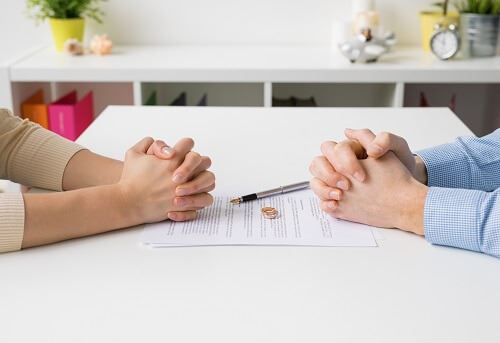 Divorce is undoubtedly one of the most emotional and challenging experiences a person can go through. The best way to protect your rights, your finances, and your future is to retain a trusted Franklin divorce lawyer. If you are seeking legal representation for your divorce in Franklin or elsewhere in Williamson County, Neil Campbell of Story, Abernathy & Campbell is here to help.
Neil Campbell and his team have over a decade of experience helping clients finalize complex divorces. Whether your divorce is contested or uncontested, we have the skill and the determination to help you find your way through.
Contact us online or call (615) 235-5620 to request an initial consultation with an experienced Franklin divorce lawyer.
Grounds for Divorce in Tennessee
Like many other states, Tennessee will grant divorce based on both no-fault and fault grounds. Spouses can also file for divorce based on several fault grounds in Tennessee, including:
Impotence
Bigamy
Adultery
Willful desertion for at least a year
Felony conviction and imprisonment
Attempted murder of the other spouse
Substance abuse
Cruelty
Is Tennessee a No Fault Divorce State?
Tennessee is a no-fault divorce state which means a couple just needs to cite "irreconcilable differences" with no chance or reconciliation in order to get a divorce. There doesn't need to be fault in either spouse to seek divorce. The quality of your legal representation can make all the difference in your future.
Contact our firm to discuss the best option for you.
Contested vs Uncontested Divorce in Tennessee
When a couple files for divorce, there are two primary ways they can do so: contested or uncontested.
Contested divorce: If you or your spouse cannot agree on the terms of divorce, or any other issues, it becomes contested. These terms can include the division of assets, spousal or child support, custody, etc. Generally, a court hearing will be required for a contested divorce.
Uncontested Divorce: If both parties can agree to the terms, it becomes uncontested. This type is regarded as an easier pathway to divorce, normally taking half the time and energy as a contested divorce. Terms that can be agreed upon include visitation rights, alimony, etc.
Why Trust Us with Your Divorce
The outcome of your divorce can set the next chapter of your life in motion. If your divorce is mishandled, your finances and your family's well-being could be on the line.
We are prepared to assist you with every aspect of your divorce, including:
Handling High-Asset Divorces with Care
Our office serves families from all walks of life, but we have extensive experience handling complex and high-asset divorces. High net worth clients and professionals can find the confidential and qualified representation they are seeking at our office.
You can trust our team with your divorce involving:
Complex marital estates
Business valuations
Disputes over marital and separate property characterizations
No matter the value of your estate or the complexity of your case, you can count on Neil and his team to deliver the comprehensive service you are seeking.
Tennessee Divorce FAQs
Is there a residency requirement to divorce in Tennessee?
Yes, the residency requirements must be met in order for a Tennessee court to have jurisdiction over a divorce case. The requirements are:
The filing spouse must have been a Tennessee resident when the grounds for divorce took place, OR;
One of the spouses must be a resident for 6 months in Tennessee before filing for divorce in the state
Furthermore, the divorce must be filed in the county where one or both of the spouses live.
Is there a waiting period for divorce in Tennessee?
Yes, Tennessee has two waiting periods depending on the nature of the divorce.
When minor children are involved, the waiting period is 90 days after the divorce is filed before the court can make a judgement
If there aren't any children involved, the waiting period is 60 days after the divorce is filed before the court can make a judgement
Give us a call at (615) 235-5620 or contact us online to get started today and schedule a consultation with a Williamson County divorce attorney.