Franklin, TN Property Division Lawyers
Ensuring the Fair Division of Marital Assets in Williamson County
When Neil Campbell of Story, Abernathy & Campbell represents you during a divorce proceeding, you can be confident that an experienced legal professional is handling your case. Our Franklin property division attorneys work hard to ensure that all marital assets are fully disclosed and precisely valued, and that our clients receive a fair settlement.
If you have questions about how property is divided during a divorce or wish to work with a knowledgeable lawyer, contact Neil Campbell and his team today. We can help you understand your rights and legal options during this challenging time.
When you entrust your case to us, our Franklin property division attorneys can work to ensure that your assets are divided fairly and that the process goes as smoothly as possible.
Call (615) 235-5620 or contact us online today to speak with a qualified Franklin property division lawyers.
Is Tennessee a 50/50 Divorce State?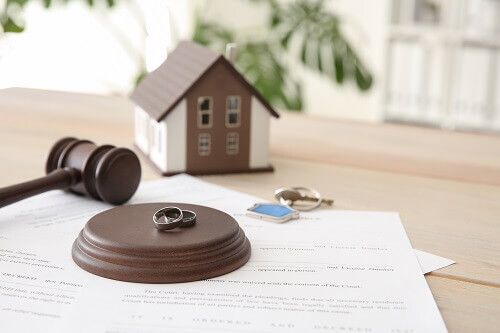 When it comes to property division during divorce, Tennessee is not a 50/50 state, but an equitable distribution state. While this property division can be equal, equitable division does not always mean equal.
The primary focus is fairness, not equality. So instead of a 50-50 split, it could be 40-60, 35-65, or any other division that accurately reflects who should be entitled to the property.
Spouses have the right to divide property among themselves, but a judge will intervene if the parties cannot come to an agreement.
When dividing property, courts will consider:
The duration of the marriage
The age and health of the spouses
Each party's contributions to the acquisition of property and assets
The financial needs and liabilities of each party
The skills and earning capacities of each spouse
Each spouses' estate at the time of the marriage
The economic circumstances of each party following the divorce
The tax consequences that will affect each spouse
Any wasteful expenditures of each party
What Determines Business Valuation?
When dividing marital assets during a divorce, one crucial matter that arises is determining the value of any businesses owned by either party. This can be a difficult and confusing task, even for the owner of the company.
An experienced attorney can help ensure that you have an accurate, up-to-date valuation and that the judge understands the method that you used to arrive at your assigned value. This is a critical part of the property division process since the judge may ultimately decide how the business will be split between you and your spouse.
Schedule a consultation with a skilled Franklin divorce attorney today by calling (615) 235-5620 or contacting us online.