Family Law Attorney in Franklin, TN
Attending to Your Family's Needs, Aspirations & Goals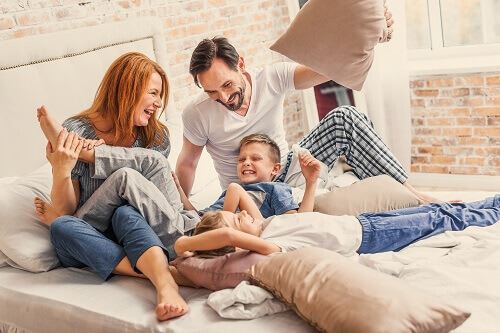 No other type of legal matter encompasses the emotions and the personal consequences that are involved in family law cases. The way that your attorney handles your family dispute can impact your life and your loved ones' lives for years to come. That is why the quality of your representation matters.
Neil Campbell of Story, Abernathy & Campbell maintains an unwavering focus on delivering high-quality family law representation to clients throughout Williamson County. As an accomplished family lawyer in Franklin, Neil has the skill and tenacity needed to see your case though to the end.
A positive resolution to your case starts with a call to our family lawyers in Franklin. Contact us at (615) 235-5620 today!
How Our Franklin Family Lawyer Can Help You
Our office offers a wide range of services that are client-focused and results-driven. Because we exclusively practice family law, we understand the unique complexities of these kinds of cases and are deeply familiar with the laws that govern your family's situation. Our Franklin family lawyers are confident that we can effectively resolve your case and help you achieve your goals.
Reach out to our Franklin family law attorney for assistance with any matter involving:
Determining the Right Approach
No two families are exactly the same, which means no two family law cases should be handled in the same manner.
Our family law attorneys in Franklin tailor their approach to each client's unique situation. We take the time to understand our clients' goals so that we can better represent them and ensure that every step we take is in the right direction.
Whether we approach your case through mediation, collaborative law, litigation, or some other means of family law dispute resolution, our Franklin family lawyers are prepared for whatever challenges stand in your way of a positive outcome.
Give us a call at (615) 235-5620 to learn more about what Mr. Campbell and his team of family law attorneys in Franklin can do for you.