Franklin TN Mediation Attorney
Experienced Divorce Mediators near Williamson County
Most couples navigating a divorce in Tennessee must try mediation before taking their case to court. Neil Campbell of Story, Abernathy & Campbell is here to help you and your spouse through the process of settling your divorce or family-related legal issues without the time and expense of litigation.
Though mediation might not be successful for every couple, it can provide several benefits to couples that put forth a good effort to make it work.
Schedule your confidential consultation with our Franklin mediation attorneys today by calling (615) 235-5620.
What Is Mediation?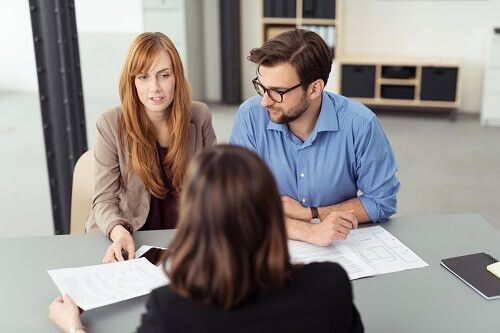 Most divorces and family law cases do not end up being settled in front of a judge inside a courtroom. Mediation is a common alternative dispute resolution method that enables couples to resolve all or most of their issues without litigation and trial.
Our divorce mediator near Williamson County, Neil Campbell, has used mediation to help many spouses agree on matters pertaining to life after divorce, even amid high-conflict cases. In mediation, the parties meet in the presence of a neutral third party – the mediator – and work through the issues raised in their case until an agreement is reached. The mediator is merely a facilitator, not a decision-maker.
Our team routinely helps couples use mediation to resolve cases involving:
The benefits of mediation include:
Reach a resolution faster
Maintain confidentiality
Save money by avoiding litigation
Foster cooperation and collaboration in the co-parenting process
Maintain control over the decision-making process
The process is less formal and more comfortable than going to court
Our Experienced Divorce Mediators Near Franklin Can Help
If you are searching for an experienced divorce attorney in Franklin, turn to Neil Campbell and his team. Our divorce mediators can help you achieve the results you are seeking through an amicable and affordable process.
To learn more, contact us today at (615) 235-5620 to speak to our divorce mediators near Williamson County.